South of Fifth is a trendy, exclusive Miami Beach community where pedestrians roam nonchalantly amidst the many coffee shops and eateries. In addition to the wonderful restaurants and services supporting the luxurious South of Fifth lifestyle, there are several shopping opportunities to help you dress accordingly. Here are some of South of Fifth and South Beach's best boutiques.

Bikini Brasil
Living in the South of Fifth requires owning a bikini (or ten). Whether you enjoy swimming, surfing, or simply working on your tan, you'll need to stock up on this beach life essential. Bikini Brasil is the perfect shop to find well-made bikini tops and bottoms with classy, simple stylings. The best part of buying a bikini here is the ability to mix and match, keeping your swimwear collection varied and colorful. For those a little less daring, the shop also sells chic one-pieces. So head to Bikini Brasil and show off that summer Pilates physique you've worked on all winter and spring!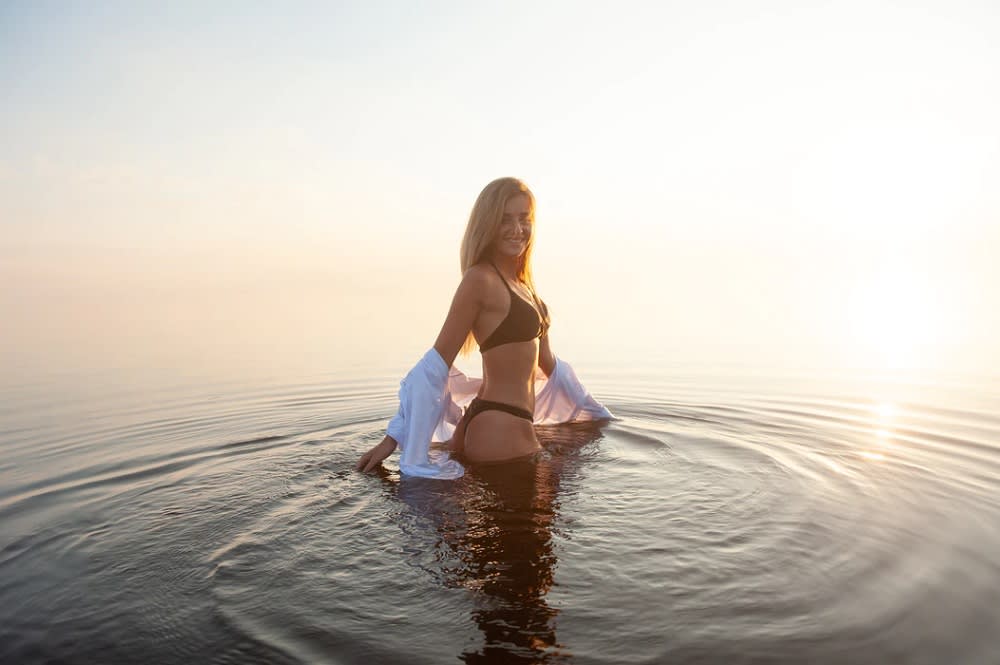 Sunglass Hut
Now that you've got the perfect bikini for breezy beachfront days, you'll need some sunglasses to match. Sunglass Hut is the premier destination to purchase designer shades from world-class brands like Coach, Versace, Prada, Gucci, Burberry, Valentino, and more.

Men can pick up that pair of Oakley shades they've been eyeing, knowing they chose wisely. Oakley continues to set the standard in design, performance, and protection. Make a statement in this Versace pair, or keep it classic with some Ray-Ban aviators.

The women's selection features over 1,000 styles so that you can have a pair for every occasion. These Michael Kors sunglasses have a pink tint and a sleek look, while this Dolce & Gabbana pair will surely turn heads. The sun will never bother your precious eyes again once you've taken a trip to Sunglass Hut.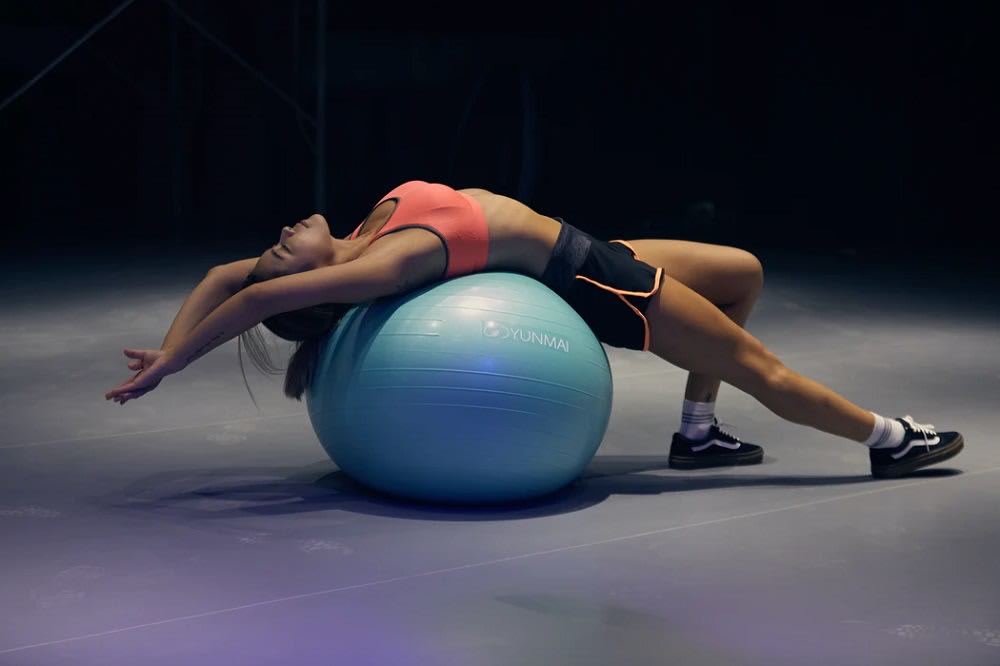 Alana Athletica
Whether you prefer to practice yoga or take lengthy beachside jogs, you're going to need some essential athleticwear! Alana Athletica sells durable crop tops, sports bras, and leggings fit for your next sweat sesh. The beauty of this brand is the various legging styles, including classic, extra hi-rise, pockets, and more, all sold in XS to 2X sizes. All of the products are of the highest quality in fabric and design. The kickstarter extra hi-rise legging is engineered not to slide down, no matter how many squats you do! If you enjoy getting your errands done in comfort, opt for the dash side pocket legging. There is a style suitable for every circumstance.

In addition to the varied product selection and sizes available, Alana Athletica contributes to a worthy humanitarian cause. With every purchase you make from the empower product line, you'll provide self-defense training for up to seven women in Sri Lanka. Read more about Alana Athletica's impact here. So skip your usual activewear shop and head to Alana Athletica to buy a product that benefits your life and others'.
Free People
All your bohemian-inspired dresses, blouses, shoes, intimates, and more can be found at South Beach's Free People. Made for the young free spirit in you, this boutique features many unique and whimsical pieces. The Made for Every(wear) collection features over 100 basic tops, jeans, and accessories you simply need in your closet. Your travels overseas wouldn't be complete without first picking up a Trixie sweater maxi dress and some puffy thong sandals.

Stay comfy and cute underneath it all with some intimate pieces from the seamless and essential collections. Get beach-ready with some surfwear and bikinis, or snag the Jamie strappy printed mini dress for your next beach shindig. Free People apparel meshes flawlessly with your affluent South of Fifth lifestyle.



Credit: Poshmark
7 For All Mankind
Everyone needs a good pair of jeans or two, and 7 For All Mankind is just the spot to score some. The company is on a commendable journey to design and produce apparel made with sustainable materials and practices to reduce their impact on the planet. The company is making considerable efforts for a brighter future by utilizing organic and recycled materials, employing modern innovations and techniques, and making progress toward fair wages and better working conditions.

The store's selection boasts top-tier denim for men and women. Keeping up with current trends and sustainability, the new hemp denim line for men features nearly 100 pairs of dapper luxury denim. The women's denim collection ranges from skinny to distressed, with a style suitable for every preference. For classic denim must-haves made with integrity and excellence, head to 7 For All Mankind.
Showfields
Showfields' philosophy is to "challenge the retail status quo by merging Art + Commerce and reimagine the shopping experience through the eyes of the customer using immersive experiences, great service, and discovery." Their in-person and online stores feature brands selling everything from ceramics and self-care products to accessories and men's clothing. They support countless missions, featuring cruelty-free brands, female-founded, plant-based, sustainable, POC-founded, locally made, and more!

Here you can pick up some Ada Lip Beauty lipstick, Actual Veggies black bean burgers, and a glimmering Azura Center of the Universe amethyst ring, all in one place! Beth Richards swimsuits are elegant, while Southern Gents makes a timeless plaid trench coat. Your wardrobe will be well-stocked with carefully crafted clothing made with the utmost attention to detail when you shop here. While you're picking up some key closet pieces, take home some fine art prints by Tiffany Alfonseca or Jean Ross. Haircare, skincare, photography, shoes, and more — Showfields is an eclectic mix of fabulous finds.
Lacoste
Lacoste's Lincoln Road location is a flagship store selling classic polos, leather goods, shoes, sweaters, and more. Lacoste was founded by French tennis legend René Lacoste, whose experience greatly influenced the brand's high standards and bold designs. The company dedicates many efforts to create a durable and elegant product while taking into account environmental impact.

Not only is Lacoste merchandise of excellent quality and sustainability, but they are also striking in appearance. Their iconic polos are what typically pops into people's heads when they think of the brand. In addition to the popular polo, Lacoste designs countless hooded sweatshirts, tank tops, trainers, wallets, and other everyday necessities. The crisp, clean lines and essential nature of the products are why Lacoste remains a beloved brand to this day.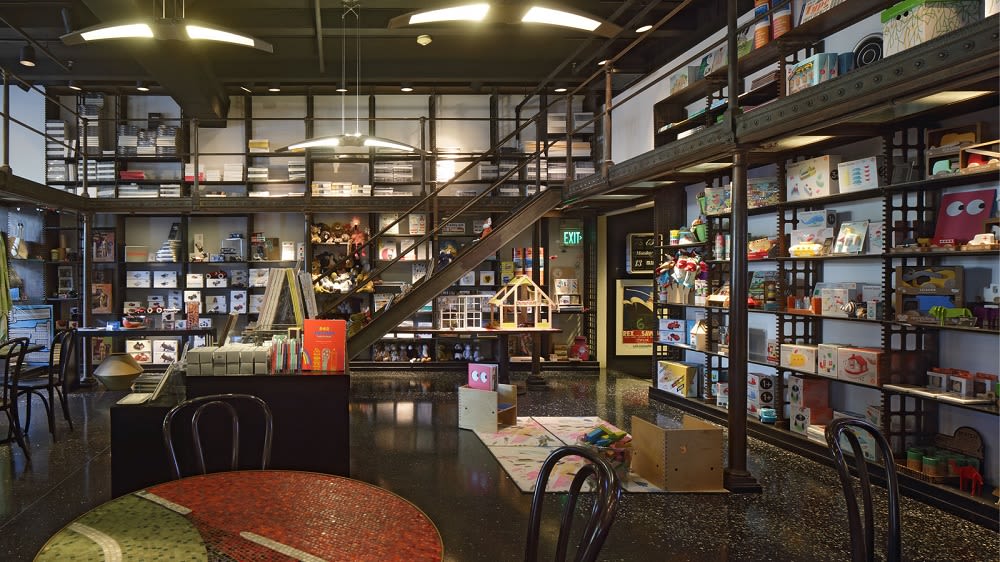 Credit: The Wolfsonian Design Store
The Wolfsonian Design Store
Don't send your family member another gift card for the holidays this year. Instead, head to The Wolfsonian Design Store for a one-of-a-kind gift that will bring a smile to their face. This unique shop offers a thoughtful and thought-provoking selection of design-oriented gifts along with an exclusive line of merchandise that correlates to current exhibits presented at The Wolfsonian museum. Stop by to browse the collection of innovative travel accessories, watches, jewelry, kitchenware, toys, clocks, and books, including award-winning Wolfsonian publications. When you're tired of giving the same-old uninspired gifts, The Wolfsonian Design Store will come to the rescue.
Maru Consign
You know what they say: "One man's trash is another man's treasure." At Maru Consign, the "trash" is Louis Vuitton handbags and Alexandra Wang pumps. Maru Consign was inspired by Maru's career in fashion, luxury brand exposure, prestige, and classics. People sell their high-end purses, clothing, jewelry, accessories, fine crystal, and decor here. Your job is to come in and find lavish treasures you simply cannot live without.

Here you can find luxury goods from revered brands, including Gucci, Burberry, Cartier, Chanel, Dolce & Gabbana, Fendi, Valentino, and more. Given the nature of the shop, checking in often is a great way to ensure you don't miss out on an extraordinary find. If you adore luxury goods and prefer to buy them in a second-hand store at a discounted price, Maru Consign is the place for you.

Are you ready to make the move to South Florida and need assistance finding Miami Beach real estate? Contact the Carmenate/Duchon real estate team. Through their unrivaled local knowledge and professionalism, Eloy Carmenate and Michael Duchon will find you the luxury Miami home you've been envisioning.