If you're in the market for Miami Beach real estate, know that you're investing in one of the most luxurious communities in South Florida. Homes are currently down to median prices of just under $500,000, making it a strong time to invest. The island city is known for its incredible dining and shopping options, as well as its immediate proximity to the water. As you browse homes for sale in Miami Beach, don't forget to consider all the places you and your family could go for dinner, whether you're in the mood for something chic and upscale or a meal that's more laid-back. To learn more about the top restaurants in Miami Beach, keep reading for our favorite picks.
Stiltsville Fish Bar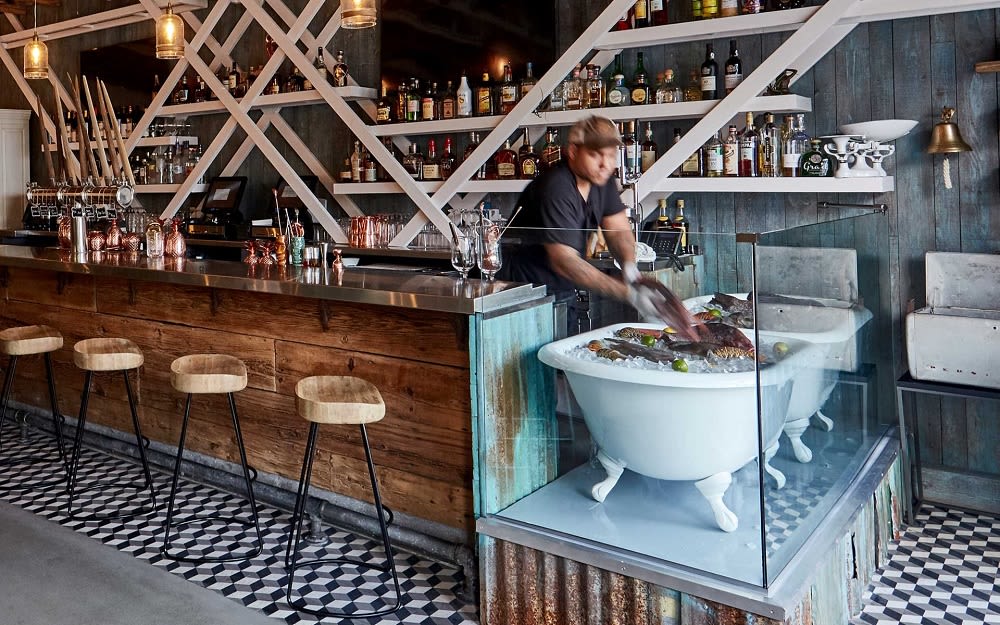 Photo courtesy of Stiltsville Fishbar
Locally-sourced seafood is the name of the game at this spot on Purdy Avenue. The
Stiltsville Fish Bar
is steps from the water and serves brunch, lunch, and dinner in addition to tasty Caribbean cocktails and some of the best seafood in Miami Beach. Locals love the smoked fish dip, tuna bowls, and lobster rolls, coming back again and again to see if each new dish on the menu is as good as the last. Run by the dynamic team of Chef Jeff McInnis and Chef Janine Booth, Stiltsville strives to give residents a laid-back eating experience without sacrificing the quality of ingredients or hospitality. The Stiltsville Fish Bar opens at 12 pm during the week and at 11 am on the weekend.
The Stubborn Seed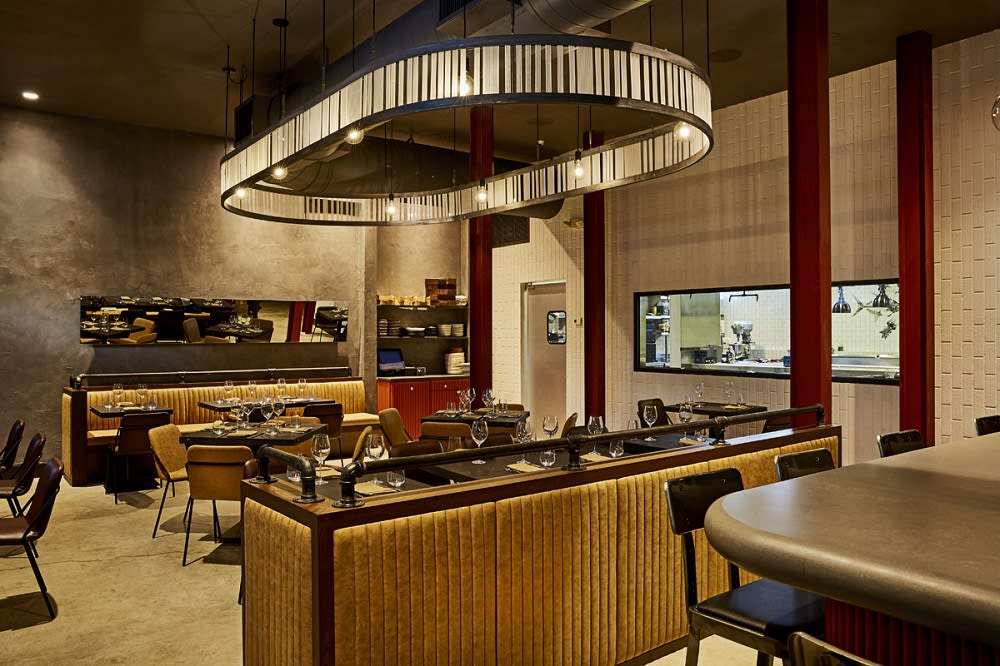 Photo courtesy of Stubborn Seed
This classy American eatery features house cocktails in a cozy, intimate setting. A top Michelin-starred restaurant in the city,
the Stubborn Seed
showcases the handy work of Chef Jeremy Ford. For dinner, guests can opt for the chef's tasting menu, an eight-course meal that's available from Sunday through Thursday. Or, there are plenty of options to strike your fancy on the signature menu, from rooted and raw small plates like panna cotta and tuna crudo to the land and sea menu with Japanese kotatsu wagyu and truffle chicken. Enhance any meal with an order of caviar. To dine at the Stubborn Seed, visit the Washington Avenue haunt between 6 pm and 10 pm throughout the week or 6 pm and 11 pm on Fridays and Saturdays.
Hakkasan Miami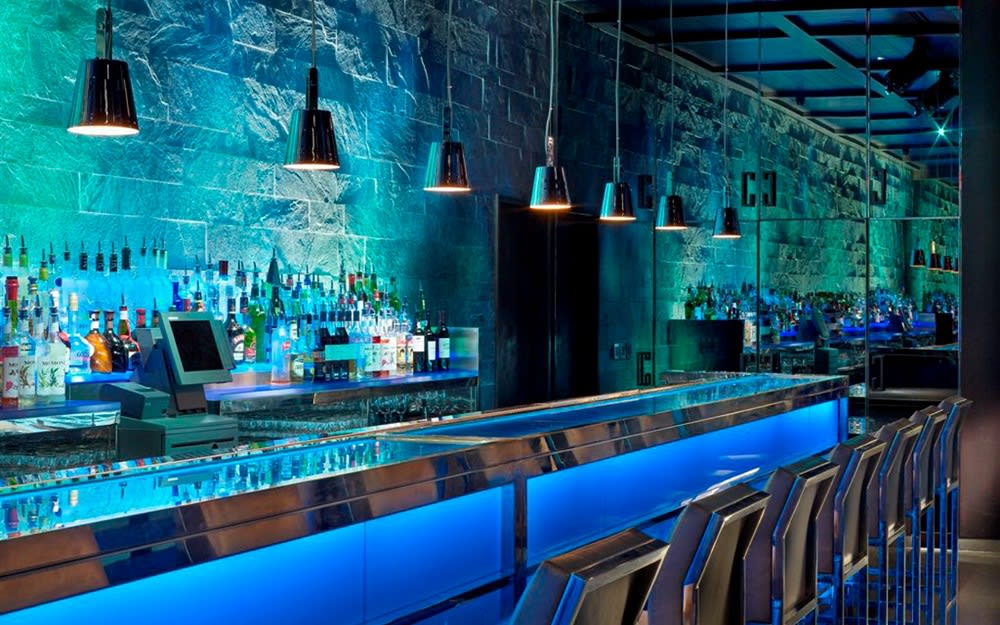 Photo courtesy of Hakkasan
Hakkasan Miami
might be one of Miami Beach's most upscale eateries, housed within the Fontainebleau Hotel. Chic and intimate, this reservation-only spot features Cantonese classics throughout the week and dim sum on the weekend. Those who are regulars at Hakkasan recommend the restaurant's scrumptious dumplings, orange chicken, and truffle-fried rice. The half-roasted Peking duck and spicy lobster stir fry are other top options to try. To get the most out of Hakkasan's extensive menu, reserve a table for you and your friends and share a sampling of your favorite dishes. You'll be able to choose between signature plates as well as vegetarian, vegan, and gluten-free options. Hakkasan is located on Collins Avenue and opens at 6 pm every day.
The Bazaar by Jose Andres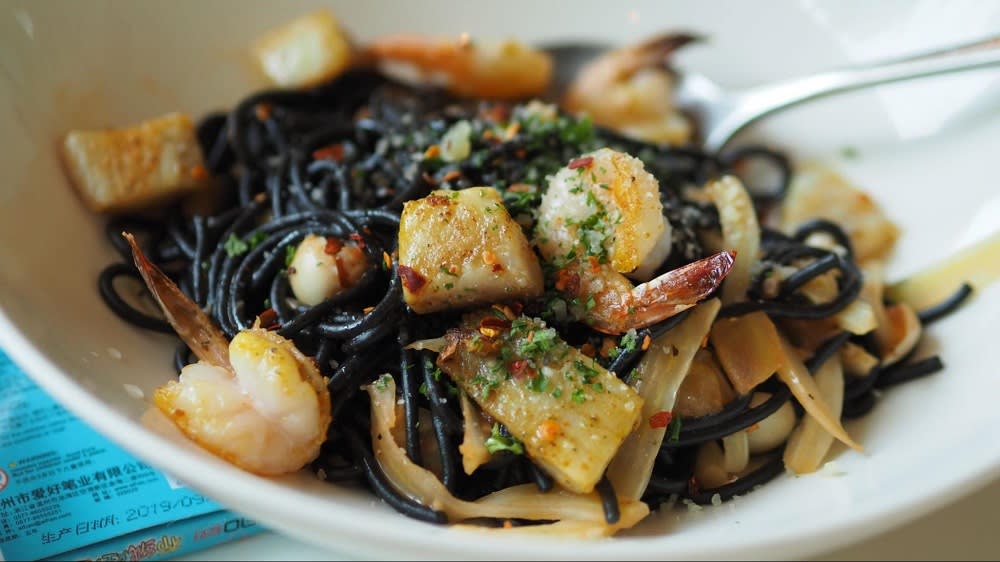 For a taste of Spain, check out
the Bazaar by Jose Andres
. This upscale lounge takes luxury dining to a whole other level and serves a variety of Spanish, Asian, and Mediterranean tapas in addition to a selection of cocktails. The Bazaar is truly an experience in and of itself, with each meal carefully curated to provide a mix of masterful flavors, high-end hospitality, and a dash of the theatrical. Unique dishes like squid ink pasta and kueh pai ti invite locals to sample dishes from around the world. For an unforgettable evening, make a reservation at the Collins Avenue eatery anytime between 6 pm and 11 pm Sunday through Thursday, or dine until midnight on Friday or Saturday.
Bodega Taqueria y Tequila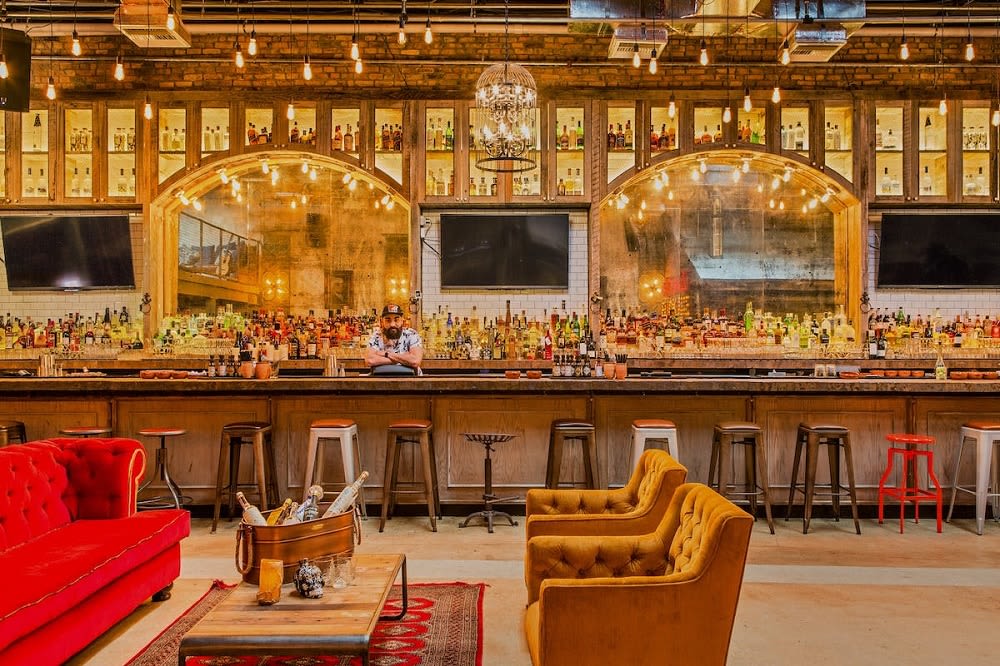 Photo courtesy of Bodega Taqueria and Tequila
For a more casual night out, visit
Bodega Taqueria and Tequila
, open for dine-in, take-out, and catering. The restaurant also offers private event spaces for rent. The interior of Bodega is something to behold, with an expansive bar outfitted with brick accents and surrounded by Edison bulbs. Eclectic and rustic, Bodega has a relaxed atmosphere and efficient service. Locals love the la familia box that serves up to three or the summer taco station that comes with everything you need to build your own tacos. The burrito box and daring pollo al pastor are other favorites. Located on 16th Street, families shopping for homes for sale in Miami Beach can visit Bodega Taqueria y Tequila between 11:30 am-11 pm any day of the week.
Semilla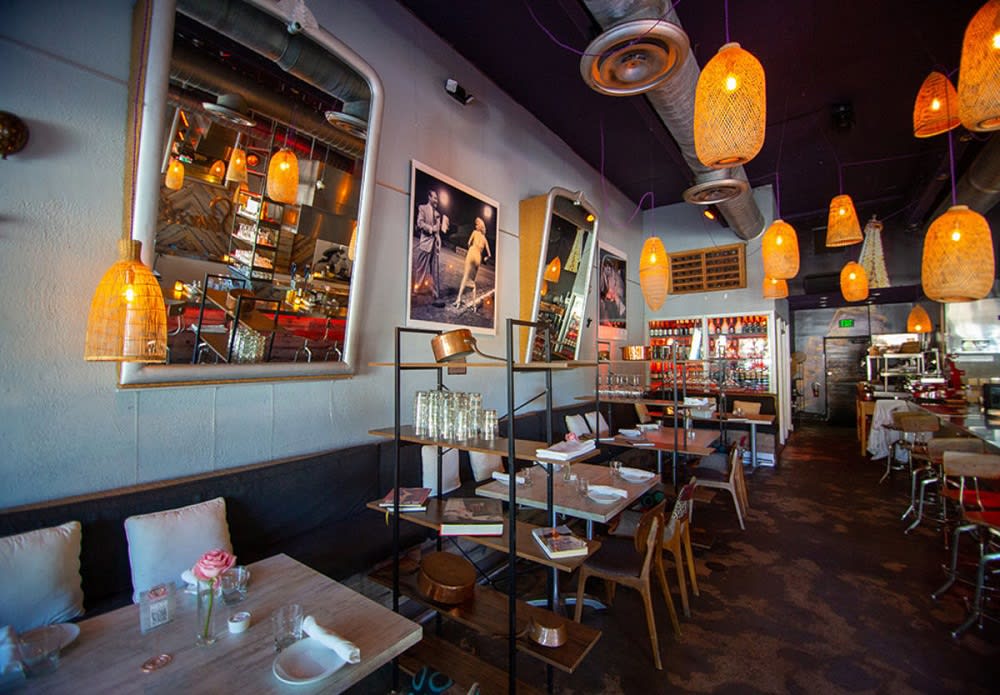 Semilla
is another laid-back gastropub decked out in industrial decor that gives it a modern, steampunk feel. Top reviews highlight the restaurant's cocktails, hospitality, and ambiance. The French-American fare offers visitors appetizers like tuna avocado tartare, escargots persilles, and baked brie. For the main course, choose between dishes like honey mustard grilled lamb chops, duck confit, and mussels. Semilla serves an incredible red berry pavlova and tasty profiteroles. Or, sample their house creme brulee and chocolate mousse. Chef Joulin works tirelessly to create plates that are both beautiful and flavorful. Anyone investing in Miami Beach real estate can find Semilla on Alton Road. The restaurant is open from 5 pm-11 pm Monday through Saturday.
Begin your search for Miami Beach real estate
Before you dive into your search for the perfect homes for sale in Miami Beach, make sure you connect with a Miami Beach real estate agent who can guide you toward the right neighborhood for you and your family. You may want to be close to all the best local restaurants downtown or feel perfectly fine owning a condominium further away. Either way, Eloy Carmenate and Micahel Duchon of the Corcoran Group are specialists in the Miami Beach luxury market. With over $3 billion in sales, they bring years of experience to the table for anyone looking to invest. Trust your next purchase to a team of real estate agents that understands what it means to invest in a market like Miami Beach. Reach out to
Carmenate / Duchon
today.