South Beach is the southernmost point of Miami Beach, an island located across the water from mainland Miami on Biscayne Bay. When shopping for South Beach real estate, you can expect to see luxurious single-family homes, waterfront mansions, and upscale condos.

The current South Beach real estate market is competitive and expected to remain so in 2022. This means homes in South Beach are—in general—selling quickly, with multiple offers, for above the listing price. The median listing price of houses for sale in South Beach is $436,000 with a median sale price of $505,000. The confluence of factors driving the current South Beach real estate market is projected to persist, including a consistent influx of buyers from outside the Miami/South Beach market, and a nationwide decrease in the construction of new homes.


How to prepare for the South Beach market
As with any real estate transaction, you should begin your search for South Beach property with an experienced, local agent. You should interview multiple agents, getting as much advice as possible on all market trends, price, inventory, and how to submit a strong offer. Once you've decided on who to hire, it's important to stay in constant communication with them about their observations in the market.

Other important steps to take before beginning your search, include setting a realistic budget, and deciding which kind of South Beach real estate will best suit your lifestyle. There are a huge variety of condos for sale in South Beach, in both high-rise and low-rise buildings. Condos are low maintenance and typically include luxury amenities. If you have a larger budget, Miami and South Beach each have seaside neighborhoods with an array of luxury amenities. If access to the water is important, consider properties with private docks or marina privileges.

Whatever kind of real estate best suits you, be sure to get pre-approved for a mortgage before viewing properties. You want to ensure sellers that you're able to act quickly, and many homeowners in South Beach won't consider offers that do not include a letter of pre-approval. During the pre-approval process, your chosen lender will review your monthly income, credit history, and other financial documents in order to calculate how big of a loan you can initiate.

Armed with a letter of pre-approval, you'll be ready to show sellers that you're serious about buying their property.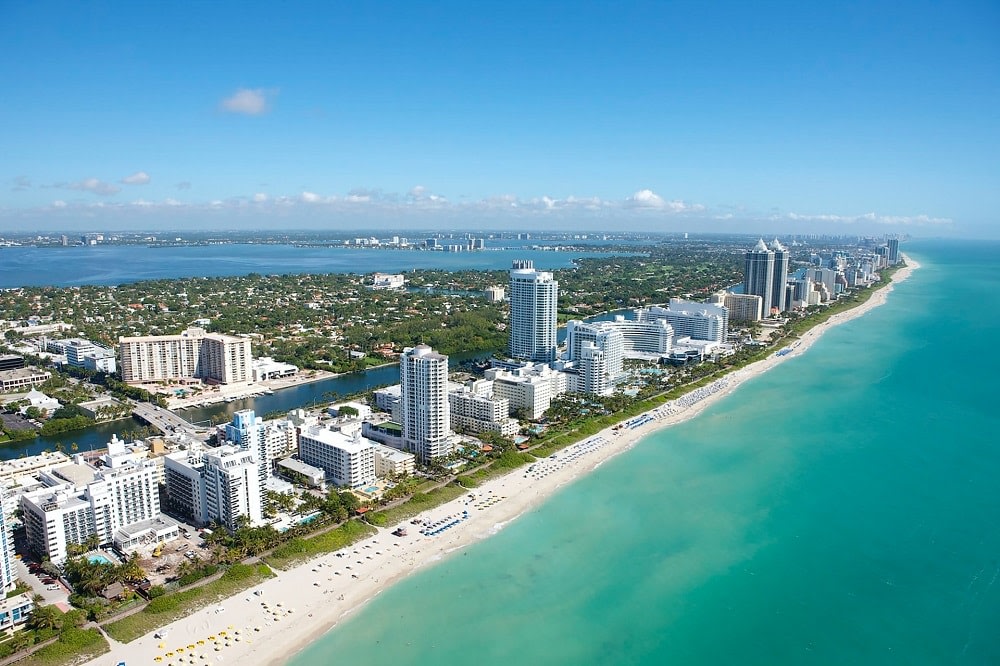 South of Fifth (SoFi)
South of Fifth (SoFi) is a small, affluent Miami Beach neighborhood located on the southern tip of the island. South Beach's famed Ocean Drive extends through SoFi, providing convenient access to residents and a highly desirable address for real estate investors. A wide, sandy beach is just a short walk away from any of the neighborhood's luxury condo towers. Beyond the beach, there are two large parks in SoFi—South Point Park and Marjory Stoneman Douglas Ocean Beach Park. The neighborhood offers access to yacht clubs and marina facilities, as well as views of the Miami skyline and the Atlantic. SoFi is relatively sheltered from the rampant tourism farther up the island, and in many ways, this neighborhood represents the best of South Beach living.
Venetian Islands
The Venetian Islands are a chain of six man-made islands in Biscayne Bay between Miami Beach and downtown Miami, all connected by the Venetian Causeway. These islands include some of the most glamorous real estate in the country and are known for lush landscaping, luxury waterfront homes, and a resort-like lifestyle. As such, prices can reach the $20 million range.

The six islands are known as Biscayne Island, San Marco Island, San Marino Island, Di Lido Island, Rivo Alto Island, and Belle Isle. Each has fabulous views of the Miami skyline and Biscayne Bay, and luxury Venetian Island homes also offer gated security, docks, and entertainment, with some located on estate-sized lots.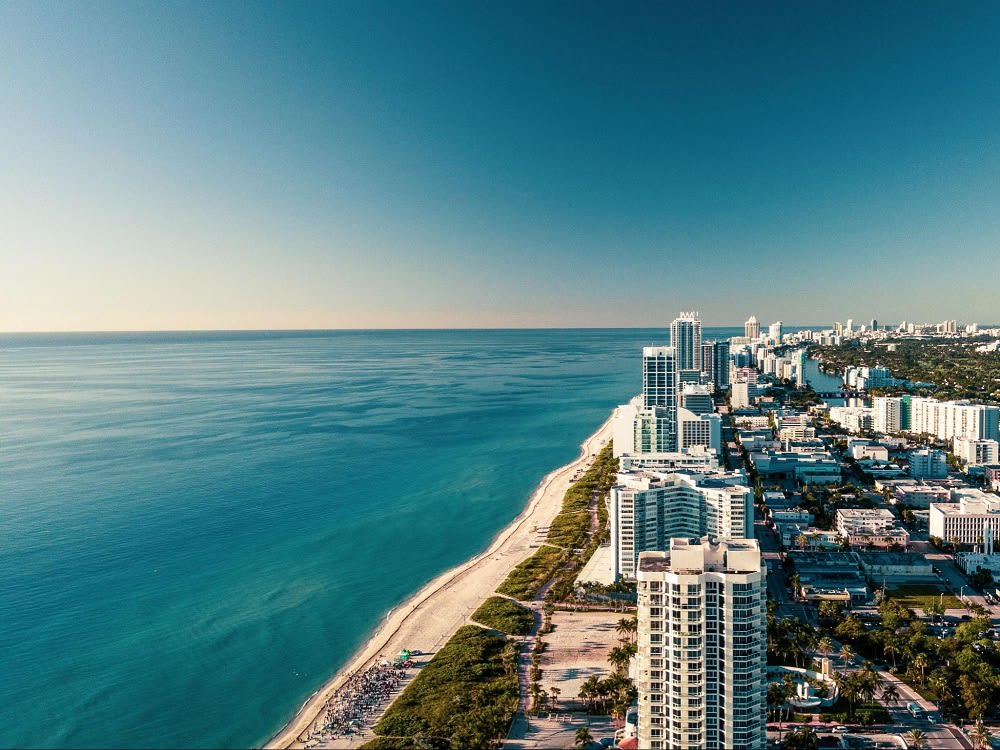 Sunset Islands
Houses for sale on the Sunset Islands also offer posh waterfront living and privacy, on four small islands on the west coast of Miami Beach, connected by bridges. Many properties on the Sunset Islands have private docks and easy access to Biscayne Bay, and the Sunset Islands are located just across the water from the Miami Beach Golf Club.

Certainly, there are fabulous luxury homes in every corner of Miami Beach, but the areas listed above are the major residential areas to focus your search for South Beach real estate. Your agent can give you a more detailed rundown of specific areas and types of homes available in each.
If you're ready to buy or sell South Beach real estate, contact the experienced local agents at the Carmenate/Duchon team for superb customer service and trustworthy expertise in Miami's luxury real estate market.