South of Fifth, also known as SoFi, is a neighborhood located in Miami Beach known for its pristine luxury living. Set right on the beach and boasting upscale dining and shopping, it's no wonder South of Fifth houses are some of the most coveted properties in Florida. A 6,000 square foot luxury condo in South of Fifth recently
sold for over $15,000,000
, and bidding wars for South of Fifth luxury homes are common. Right now, the seller's market in South of Fifth is strong and in step with the scorching
luxury housing market in Miami
. Getting an offer accepted on a SoFi property is challenging, but the privileged lifestyle the area affords makes the process well worth it.
When it comes to South of Fifth luxury homes, it's essential to understand the neighborhood and the market. From the area's luxury condos to its world-class restaurants, South of Fifth houses make exquisite primary homes or vacation rental properties. Either way, you'll be able to soak up the sun and enjoy relaxed beachside living in an upscale Florida community. With this in mind, let's look at some of the attractive features of living in SoFi, including instant beach access and highly rated restaurants.
Access to South Beach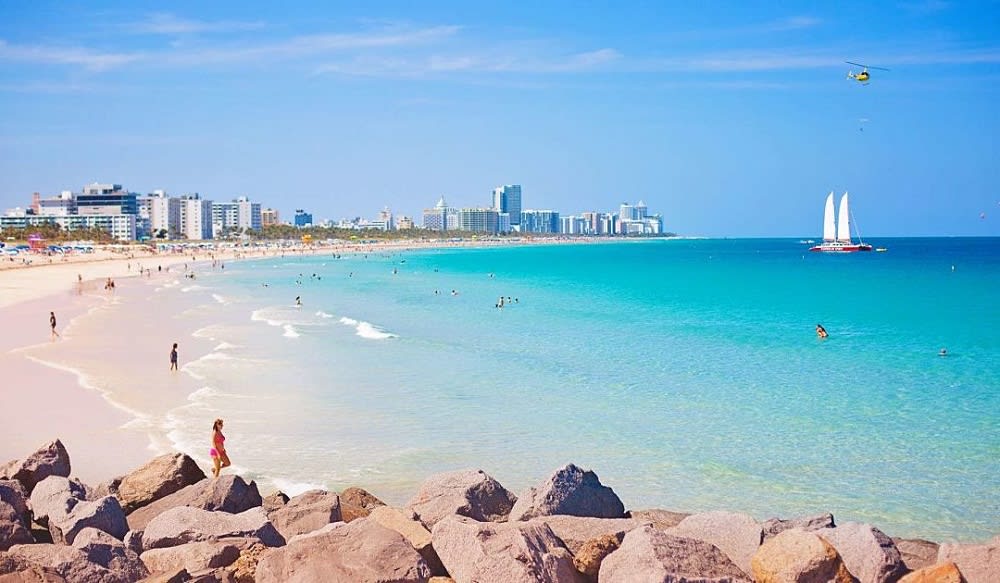 When you think of South Florida, chances are images of sandy white beaches, and crystal blue waters come to mind. South of Fifth perfectly embodies this image of paradise, attracting people far and wide to enjoy this idyllic seaside community.
South of Fifth luxury homes are mere steps away from South Beach, where locals can relax on the sand or swim in the ocean. South Beach also boasts a fishing pier along a rock jetty perfect for catching dinner or watching sunsets. For dog lovers, there's an area where you can bring your furry friends and let them off-leash to play in the sand.


South of Fifth real estate offer potential buyers the rare opportunity to live right on the water in an uncrowded neighborhood. The beach has a private feel and, given the neighborhood's exclusivity, you'll be able to enjoy the surf and sand undisturbed. A realtor well versed with the intricacies of the local market can show you South of Fifth luxury homes which will allow you to live your dream life on the beach.
South of Fifth restaurants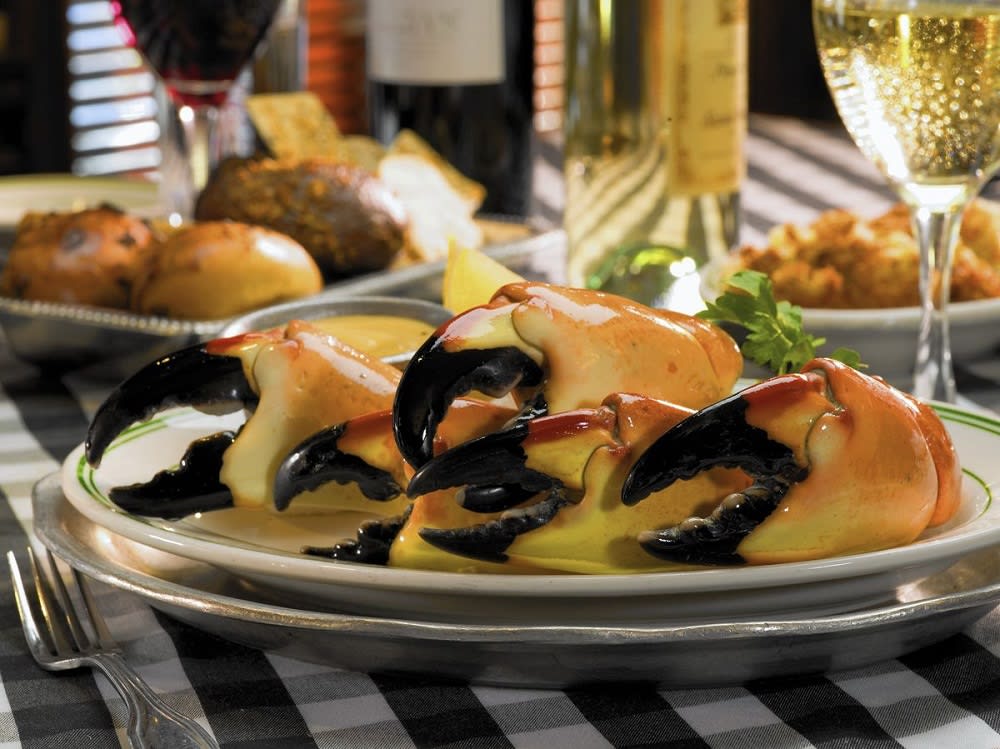 Photo courtesy of Joe's Stone Crab

There's no shortage of fine dining experiences here. You'll find world-class seafood, steak houses, Italian fare, and more at a variety of South of Fifth restaurants. For residents who live in South of Fifth luxury homes, they enjoy convenient access to one of the best culinary scenes in the state.


At Joe's Stone Crab, seafood lovers can feast on fresh Florida stone crab in a restaurant with more than one hundred years of local history. For those in search of a savory meal, Prime 112 and Papi Steak serve up delectable steaks of the highest quality while Prime Italian offers generous portions of the
best Italian cuisine
in the area. If you're looking for a Greek culinary experience like no other in America and excellent seafood, head to Estiatorio Milos. Visitors from all over frequent restaurants in South of Fifth to enjoy the culinary delights while residents of South of Fifth luxury homes enjoy world-class seafood, steak, and more right in their backyard.
Bal Harbour shopping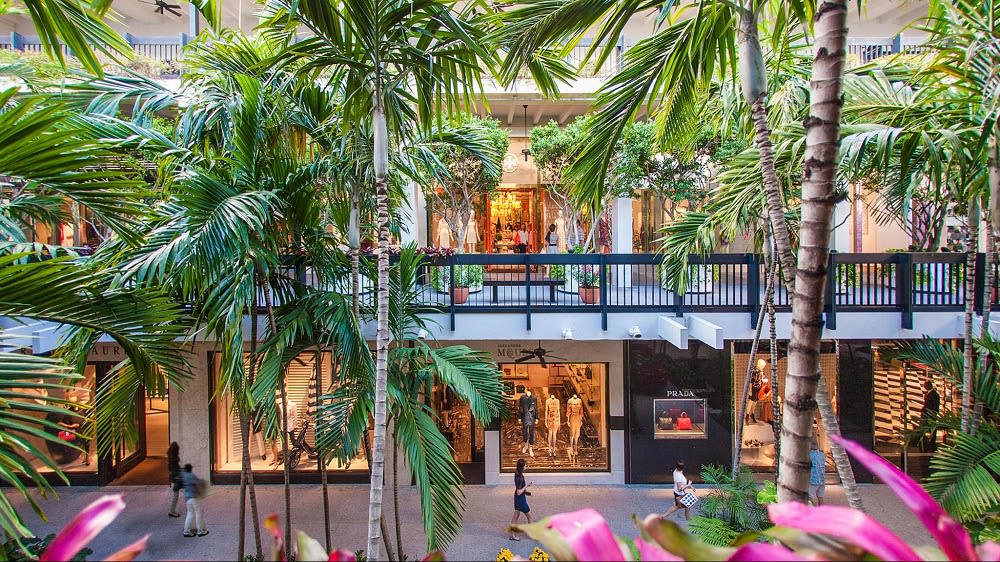 In addition to its beautiful coastline and exceptional restaurants, South of Fifth is less than a twenty-minute drive away from one of the most impressive shopping malls in the world.
Bal Harbour
is a high-end, open-air shopping center home to a host of designer boutiques and restaurants, and those who live in South of Fifth luxury homes enjoy easy access to it.
Bal Harbour features popular luxury brands such as Saks Fifth Avenue, Gucci, Neiman Marcus, Balmain, Chanel, Versace, and more, making the destination a designer and high-end fashion paradise. The mall also offers unique dining experiences at restaurants like Hillstone, Carpaccio, and Le Zoo and lighter, sweeter fare at Bianco Gelato and Chocolatier. Complete with various events throughout the year, Bal Harbour remains a top cultural site in SoFi for all to enjoy.
South of Fifth luxury living
South of Fifth luxury homes are often situated in high-rise condo buildings or smaller boutique buildings right on the water. These luxury residences boast spacious balconies and terraces, high square footage, and unmatched views of the ocean and the Miami skyline. Luxury buildings in South of Fifth tend to have extensive amenities like spas, concierge desks, pools, and more, elevating the residents' quality of life.
Full-service buildings are the standard for South of Fifth luxury homes so locals can focus their time on enjoying the neighborhood and the beach. South of Fifth luxury homes are in high demand and located in an exclusive area, so it can be challenging to secure a property. However, with determination and the know-how of a local realtor, you can make a luxury condo right on the beach your new home.
South of Fifth offers residents much more than beach access and fine dining — it cultivates a lifestyle unmatched in terms of luxury and leisure. If you see yourself living steps from the sand in one of the most desirable areas in the state, South of Fifth is the perfect neighborhood for you.
When you're ready to make your beachfront luxury lifestyle a reality, reach out to an experienced real estate agent like those at
Carmenate/Duchon
to explore South of Fifth luxury homes. The team will prioritize your wants and needs every step of the way when looking for an
exclusive property in Florida
. Contact them today to get started!