If you're considering adding your property to the list of homes for sale in the Venetian Islands, you should definitely stage it. A staged home allows potential buyers to imagine themselves staying on the property longer than just a tour. The furniture and decorations create a lived-in environment. Potential buyers can experience the house to its potential when staged correctly.
The property typically stays on the market for fewer days
when a seller takes the time and effort to stage a home. People are quicker to put an offer on a property where they've fully visualized themselves living.
Follow these tips to have the best staging possible.
1. Clean your property
The first and arguably most important tip is cleaning your home. It doesn't matter if someone is touring Sunset Islands luxury homes in person or viewing photos online. Seeing an unclean home may leave a lasting and negative opinion of a property. High-quality amenities struggle to shine through. Be sure to have your home thoroughly cleaned when preparing to stage your South Beach real estate. Consider hiring professionals, such as a team that uses high-quality equipment and has proven experience. If you're able, try to support a local business!
You should also declutter your property while the house is deep cleaned to make it easier to stage your home when it's time. A cluttered space can negatively impact the mood and make the space feel chaotic.
2. Apply a fresh coat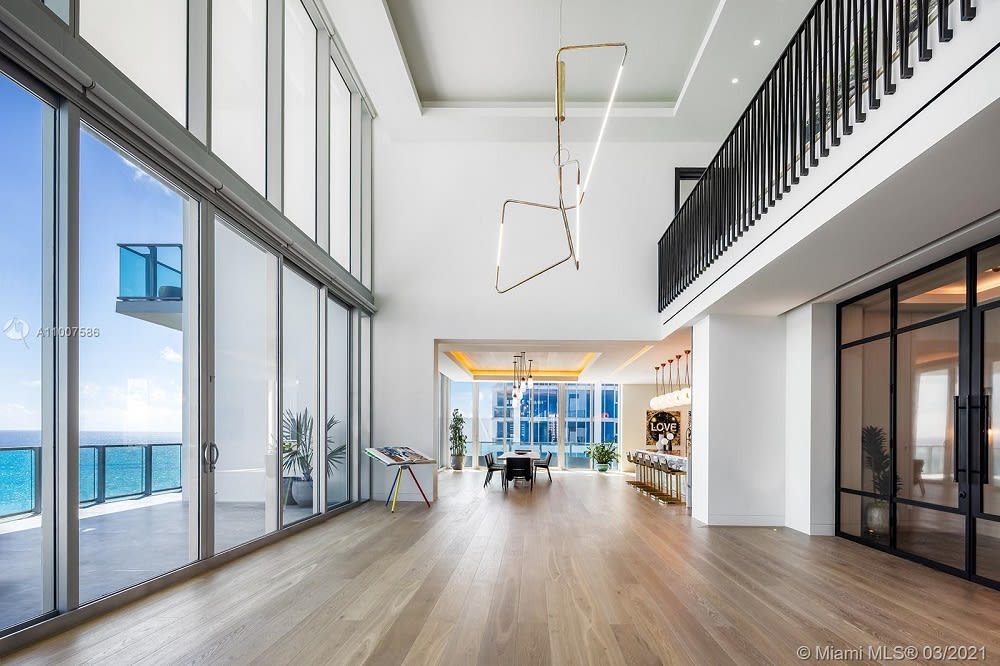 Update your home's interior with some fresh paint. Neutral colors with vibrant accents often appeal to buyers because it's easier for them to visualize their own furniture in the room. Monochrome themes have also risen in popularity and are often paired with a modern aesthetic. If you'd like, you can make your selection with color theory in mind. Do some research on what colors influence which emotions. For example, you may have a burnt orange accent wall in the study. This shade encourages
creativity, productivity, and a cozy feeling
. You can decide how you want someone to feel when they walk into a room with enough thought and planning. Be sure to incorporate decorations that match the room's accent and tie everything together.
3. Match your furniture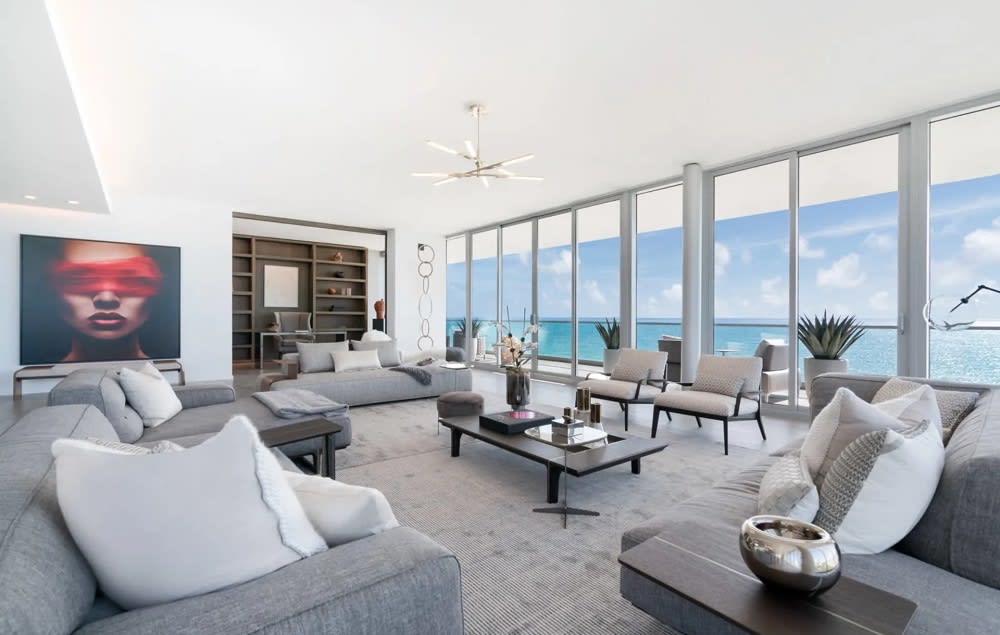 Furniture can make or break staging South Beach real estate. If there's too much, the room will feel cluttered and small. It may feel overwhelming and as if the room has no real direction. If there's too little furniture, the room will feel barren and inhabitable. You have to find a balance in the space. To start, put two or three large pieces of furniture in the room and play around with the layout. Once you find one you like, add smaller pieces one by one. Less is still more when staging, so don't add too much!
You should also select furniture that either matches or complements one another. You want the room to be seen as a whole. If you include a piece of furniture that doesn't work with the room's theme, it will stand out. This may seem like a minor issue, but it can affect the buyer's perceived value of your home.
4. Utilize mirrors
Don't forget to include mirrors when you're decorating. They can make rooms appear brighter and larger than they are. Perceived space is perceived value, so make the reflections benefit you! Be careful when you're placing your mirror. You want to ensure that it reflects an aspect of the room you like. It will naturally draw the attention of anyone inside the room. You can consider it a way to highlight your favorite features. An oversized mirror with a small frame will make small areas look bigger. Pairing a mirror with lighting adds ambiance and dimension and boosts brightness.
5. Improve the exterior
Sunset Islands luxury homes should be eye-catching, including the exteriors of properties. Curb appeal is a major attraction for potential buyers. The front lawn should be manicured and include some brightly colored flowers and the driveway should be smooth and devoid of any cracks. When a buyer first sets eyes on your property, they should think it's inviting. Make sure you spruce up the backyard as well. If you have a shed or different detached buildings, like a guest house, be sure to update them. In addition, you should check the roofing for any damage and replace old siding.
Another way you can improve your curb appeal is by adding a seating area. Florida weather allows for outdoor entertainment nearly year-round, so homes for sale in the Venetian Islands should have a dedicated space to enjoy the sun. Show off that your backyard already is the perfect space to enjoy the weather. A beautiful and comfortable furniture set will highlight the yard's atmosphere to the potential buyer.
Ultimately, you should do everything in your power to make your property very attractive to buyers looking at Sunset Islands luxury homes. To get help with this, you can hire a landscaper and consult with your real estate agent.
6. Check your floors
Flooring is an easy way to improve your staging. It's also an investment in your South Beach real estate because new floors and carpeting increase the value of your home, as well as being highly desirable.
Studies have shown
that those seeking to purchase a home are willing to pay more for new wooden floors. Wooden floors are highly sought after among buyers. However, some still like and prefer carpet, so if you're going to have it in your home, make sure it's plush and stain-resistant. And if you're installing carpeting, try to keep it to specific rooms.
Updating your floors also benefits your home's staging. The carpet may be worn and faded. Hard floors may have sustained damages like deep scratches and warping. This can detract from everything else you've put into the house. Buyers may be turned off by a property that needs immediate work—having a new floor installed can take months, depending on the availability of certain materials. Consider removing that stressor for your interested buyers by doing it for them. Replacing the floors entirely is a project that might end up paying for itself.
If your floors are relatively new and don't need replacement, you can still improve their appearance by having them treated. You can have the carpets shampooed and the hard floors waxed for staging.
7. Make sure it smells appealing
Have your property smell wonderful when tours begin. Smells are one of the strongest senses associated with our memory. A nice smelling house is more likely to stick out to buyers t looking at multiple properties. Like colors, smells can also
influence how a person feels
. For example, mint and rosemary are invigorating. They're often used in energy-boosting body and face washes. Ginger and chocolate can stir up romantic, intimate feelings. A pleasant smell may subconsciously help a buyer decide that out of all the homes for sale in Venetian Islands,
yours
is the one they want.
Are you ready to sell your home? Reach out to the most trusted Venetian Islands and South Beach real estate agents at
Carmenate / Duchon
for guidance. Combining unparalleled local knowledge with the power and reach of world-class brokers, Carmenate / Duchon personally connects Miami's most prestigious, exclusive, and architecturally significant residences to the world's most discerning buyers.