Coconut Grove, or "The Grove'' to locals, is twelve miles down the coast from downtown Miami and the oldest neighborhood of Miami, Florida. History and heritage still whisper in the breezes of this fine town from its inception in the late 1800′s when original Bahamian settlers arrived. It has since been home to tycoons, adventurers, artists, writers, and musicians alike. To this day, the neighborhood remains one of Miami's premier lifestyle destinations; a welcoming respite from the stresses of everyday life with quaint scenery, natural splendor, and an amiable atmosphere.
The Kampong
The tropical climate of Florida lends itself to myriad spots of beauty for nature walks, starting with The Kampong. Originally the estate of Dr. David Fairchild, a botanical explorer who traveled Asia and the tropics collecting exotic plants he brought back to the United States, The Kampong is a popular spot for plant enthusiasts of all ages and backgrounds. It is the mainland campus for National Tropical Botanical Garden's educational courses and is utilized by universities and colleges for botany and horticulture courses as a living classroom. You can schedule a tour at The Kampong, or plan a hike around the weekly outdoor Aloha Market to pick up some fresh fruit and local art after your walk.
David T. Kennedy Park
David T. Kennedy Park is where the locals go for exercise, picnics, and outdoor fun. Twenty acres of shoreline greenbelt with majestic trees and open lawn areas are available to take a stroll, relax on the grassy lawn, toss a frisbee, kick around a soccer ball, or sit on a seaside park bench to take in the undulating tides. Fitness buffs will enjoy the low-impact rubber asphalt running paths, calisthenic exercise stations, and a large outdoor resistance-based gym area.
Take your pup to the dog park section for K-9 fun, featuring separate fenced-in areas for both large and small dogs. There are three sand volleyball courts for pick-up games and a large playground for kids. Don't forget to grab a cool, refreshing treat at the iconic A.C.'s Icees frozen lemonade truck, a landmark at the park since 1978.
Peacock Park
Situated on more than 9 acres, Peacock Park offers family-friendly indoor and outdoor recreational opportunities. Outdoor facilities include a basketball court, softball field, soccer fields, playground, and a large open multi-purpose field.
On Tuesdays and Thursdays at 6 pm, look for the yoga group on the grass and join in free hour-long yoga workouts. Enjoy the gorgeous Miami weather while you practice your yoga poses. All you need to bring is water, an open vibe, and a mat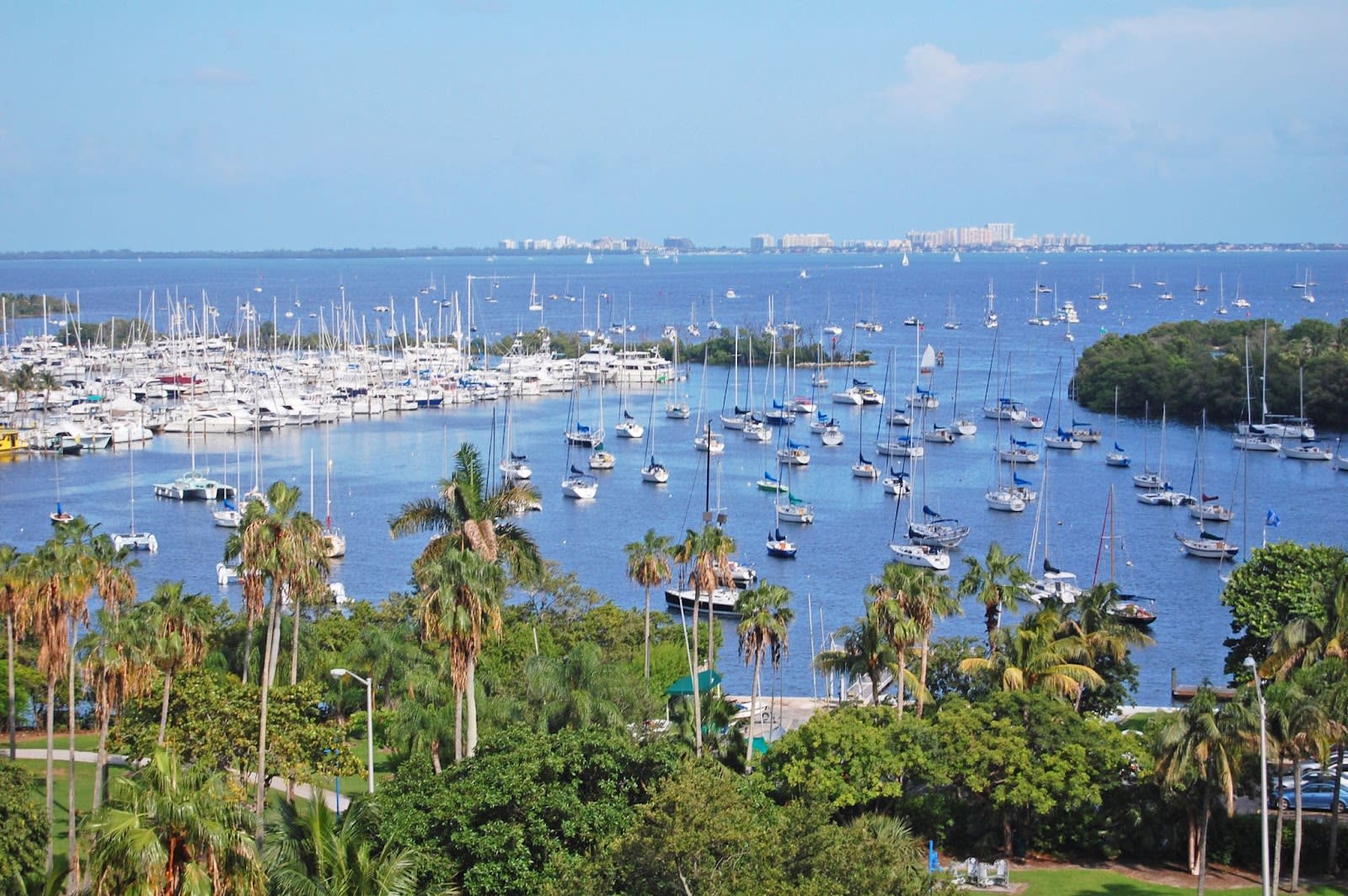 Credit: Pinecrest Gardens
Pinecrest Gardens
South Florida's Cultural Arts Park, Pinecrest Gardens is a stroll through paradise. Featuring over 1,000 varieties of rare and exotic tropical plants and set in native tropical hardwood and cypress, the dramatic landscape is dotted with native palm trees, streams, caves, and fissures surrounding historical structures and buildings.
Explore the botanical gardens at your own pace with OnCell Tour to learn about 32 points of interest on the property. You'll hear about the history of the property, living collections, art installations, ecology, and more. Take advantage of a vast array of festivals, workshops, plays, concerts, dancing, or movies grab your highlighter and start picking your activities from the Pinecrest Garden calendar. If you brought a picnic, enjoy it under the gorgeous trees — or duck into Cypress Cafe for a gourmet cup of famed Per'La coffee.
Vizcaya Museum and Gardens
Take your walk indoors to enjoy a cultural gem of art and architecture at Vizcaya Museum and Gardens. Named after a shoreline on the Spanish coast and designated a National Historic Landmark, ten acres of mangrove shoreline, Rockland hammock, and a European-inspired formal garden surrounds this stunning Gilded Age estate on Biscayne Bay. The Villa is 38,000 square feet with 54 rooms, bursting with artwork treasures dating to the 15th century, filled with imported gilded panels, carved mantels, and fresco ceilings from Tuscany and France.
Outdoors, you'll find the gardens where you can stroll the mazes of beautiful imported plants and trees at your leisure. On Sundays, 9 AM - 2 PM, rain or shine, is a free Vizcaya Village Farmers Market where you can sample the goods of local vendors while strolling around the gorgeous gardens. Baked goods, fresh fruits and vegetables, arts and crafts, are a mere sampling of what you'll find.
The Barnacle Historic State Park
For a fantastic walkabout bargain, take the two-dollar tour at The Barnacle Historic State Park. Built in 1891, was the home of pioneer Ralph Middleton and gives us a glimpse of rugged seafaring life during the era when all travel to and from Miami was by sea. It sits right on the shore of Biscayne Bay and still embraces the horticultural goals originally set by Monroe. Preserving the rugged terrain on his land and cutting only one, slim, winding buggy trail through the forest, the old-growth trees give luxurious shade for modern-day cyclists and saunters.
While you're there, take a look at two replicas of Monroe's sailboats, the Egret, a twenty-eight-foot sharpie ketch, designed in 1886, and the Flying Proa, designed in 1898. The Barnacle is a wonderful spot to soak in the simple pleasures of a leisurely hike, an outdoor concert, picnic on the lawn or hang out in one of the rocking chairs on the spacious front porch and watch the sailboats skim across the water.
The Coconut Grove Sailing Club
If you find yourself inspired after watching sailboaters, sign up for lessons with The Coconut Grove Sailing Club. Founded in 1946 by a group of locals who shared a passion for sailing on the Biscayne Bay, a vision for hosting sailboat regattas, and fostering a safe venue to teach children sailing. The original clubhouse was a small storage shack without moorings, but today, there's a fully operational mooring field, and CGSC is world-renowned for its sailing programs for all ages and abilities.
U.S. Sailing Certified coaches teach the perfect foundation skill set for a newbie sailor to build upon; beginner sailing skills, knots, boating safety, how to sail a course, know the parts of the boat, points of sail, and what to do if the boat capsizes. There's also a novel course created for families; one instructor assigned for a two-day family sailing seminar, incorporating communication and teamwork goals.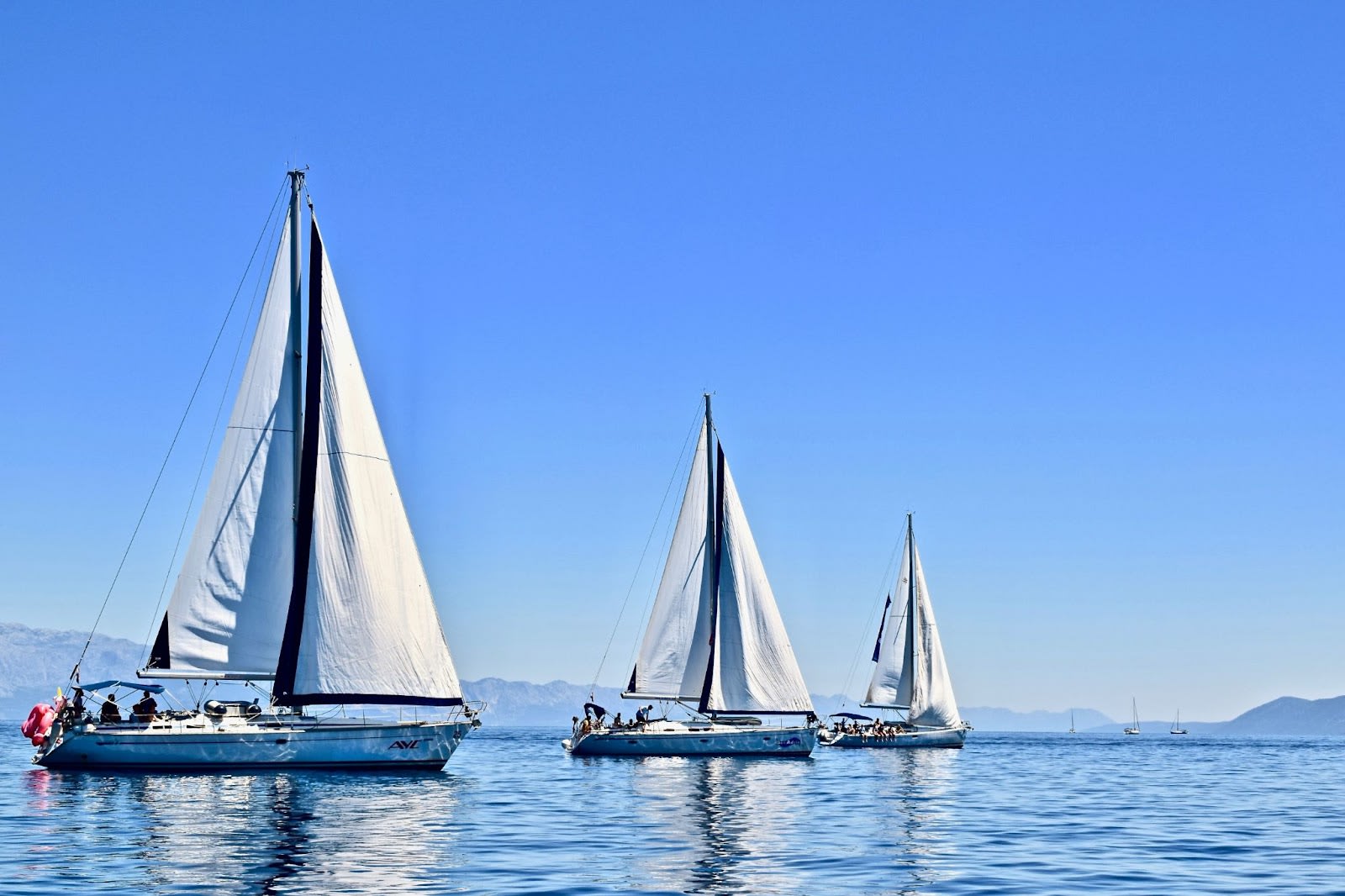 Virginia Key Outdoor Center and Coastal Clean-Up Events
Add some Community Service vibes to your recreation by participating in monthly Virginia Key Outdoor Center Coastal Clean-Up events. Held on the first Saturday of the month, register in advance, and they'll have all the supplies you'll need ready when you arrive. Enjoy a short hike to North Point Beach where much of the debris gets washed up on the shore from Fisher Island, local port, and random boat traffic. Afterward, everyone heads back to the VKOC to weigh the debris, and it's high-fives all the way around! It's a fantastic way to get outside, meet the community, and contribute to the local well-being by keeping the beaches pristine.
Stand Up Paddleboard Yoga
After cleaning up, enjoy your hard work with a leisurely paddleboat adventure, or jump into lessons for biking, kayaking, paddleboarding, or mountain biking! Coconut Grove offers some truly unique exercise opportunities, such as Stand Up Paddleboard Yoga. Classes are held in Jimbo's Lagoon, a calm spot sheltered from wind and currents where students of all levels can slip out onto the water and take yoga training on top of paddleboards with an audience of herons and manatees cheering on. You don't have to be an expert at yoga to participate, only have a yearning to experience something new while you develop body awareness; balancing on the paddleboard encourages attention to every detail of movement and is a delightful way to grow in fitness.
Sailing on Biscayne Bay
Do you need something more sedate with your serenity? Check out sailing tours at Sailing on Biscayne Bay where everyone is treated like family, by this family-owned and operated charter company. Offering charters for over nine years, their passion for the gorgeous seas and land comes through in wonderful sailing experiences providing memories to last a lifetime.
Take your pick from the tours and embrace Miami from a completely different vantage point; visit historic landmarks of "StiltsVille," Cape Florida Lighthouse, romantic sunsets on the water, and city lights sparkling on the waves at dusk. Depending upon the tour you choose, you may get to stop at a sandbar or tropical island to enjoy a dip in the ocean, snorkeling, or kayaking — and they provide paddleboards and floating devices!
People of all walks of life call Coconut Grove "home," and whatever your fitness or energy level, there is something for everyone. From gentle strolls through peaceful gardens, preserving the coast with community events, perusing art and foliage, to more rigorous hikes, short or long bike trips, yoga on the grass or water, enjoying art and local artists — take your pick, and get busy creating memories to last you a lifetime. If the idea of becoming a permanent fixture in this area sounds appealing, reach out to Carmenate/Duchon today, and join a long list of happy Coconut Grove locals today.