Miami Beach is an architectural design lover's dream, with the largest collection of Art Deco buildings in the world located in the Miami Beach Architectural District. Better known as the Miami Art Deco District, this area in the South Beach neighborhood is home to 960 historic buildings and was formally designated a historic district in 1979. It even captured the heart of Italian fashion designer Gianni Versace, who lived in one of the mansions on Ocean Drive that now functions as a luxury hotel. Each building adds to the rich character of the district and reflects the history of the area, featuring architectural movements from the late 1800s to present-day trends. From Art Deco to Miami Modern and Neoclassical, keep reading to learn more about the styles you can expect to see while walking through this artistic area.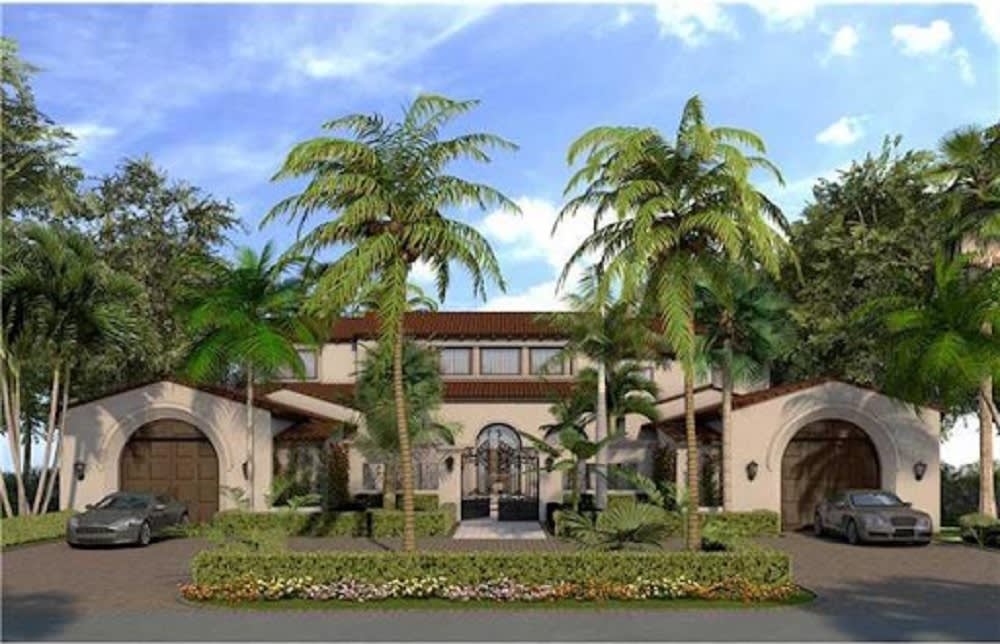 Mediterranean Revival
Mediterranean Revival architecture gained popularity in 1910 and hit its peak in the 1920s, making it one of the first styles to influence Miami Beach. Inspired by the Mediterranean Coast, this style features themes from Italy, southern Spain, and France. To identify buildings of this style, look up: The roof is one of the most distinguishing characteristics. Mediterranean Revival roofs are low pitched and covered with terracotta barrel tile or red tile. Other elements of Mediterranean Revival buildings are textured stucco walls, wrought-iron grills and railings, curved and scrolled parapets, and arched windows. Patios, courtyards, and balconies are also common in place of more typical front porches. Mediterranean Revival buildings in Miami Beach include The Alamo, Beverly Terrace Historic District, El Jardin, Mount Zion Baptist Church, and the Freedom Tower. The Freedom Tower is currently a contemporary art museum on the Miami Dade College campus.
Classic Art Deco
Many of Miami's buildings were constructed during the Art Deco movement, which came to America in the 1920s following the 1925 Paris Exposition. Described as a "fusion of the decorative arts and industry and technology," the Art Deco style is based on geometric patterns and angular forms. Examples of Art Deco buildings in Miami are the Pan American Seaplane Base and Terminal Building, S & S Restaurant, St. John's Baptist Church, and Shrine Building. The Shrine Building was built in 1930 and designated in 2003 as a historic site. This three-story commercial building features local references, such as Seminole Indian figures and oolitic limestone, which is a material unique to Southern Florida. Classic Art Deco is inspired by international influences, such as Cubism, French Art Deco, German Bauhaus, and Expressionism, and others. The first phase of Art Deco was known as the Skyscraper Style for the buildings that sprang up in large cities across the country during this time. This phase relied on expensive materials for construction and was angular yet voluptuous in design.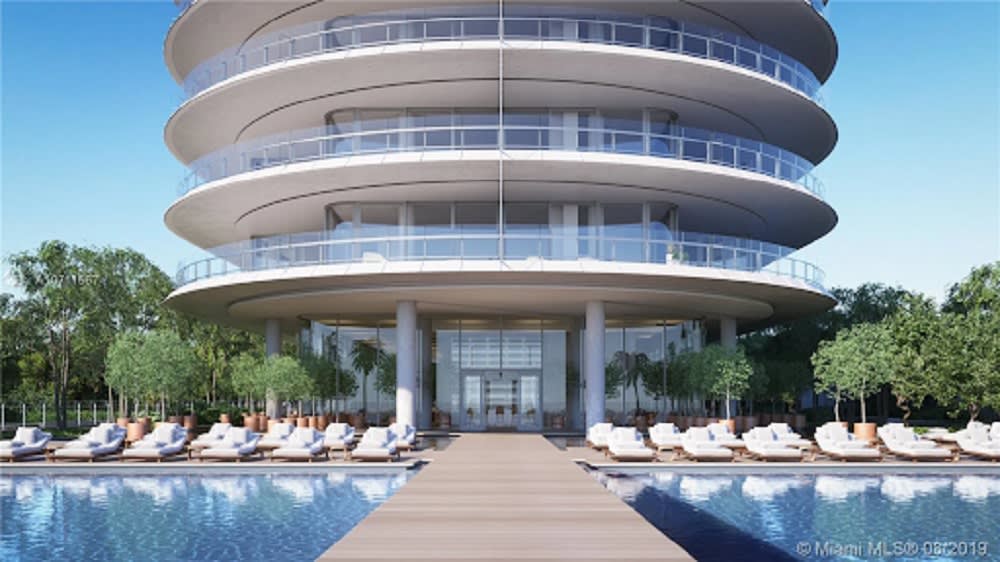 Streamline Moderne
The second phase of the Art Deco movement is referred to as Streamline Moderne or Stripped Classic or Depressed Moderne, which followed the Stock Market Crash in the late 1920s. It is less decorative than the first phase and was often used for government buildings, such as the U.S. Post Office in Miami Beach. This phase lasted until the onset of World War II. Construction materials were less expensive than the first phase as a result of the economic downturn during this time, but many design elements reflect the growth of travel in the 1930s. Depictions of automobiles, such as racing stripes, and ocean liners, such as porthole windows, are common in Streamline Moderne buildings. "Eyebrow" ledges over windows are also a mark of this style. Notable Streamline Moderne buildings in Miami Beach include Walgreen Drug Store, Alfred I. duPont Building, and the Miami Shipbuilding Corporation, which was built in 1942 but has since been demolished.
Mission
Mission buildings are simple designs inspired by the early Spanish mission churches in California. This style was most popular around 1910 to the 1930s and can be seen in Plymouth Congregational Church and Sunshine Fruits Company Inn, which was built in 1909. Similar to Mediterranean Revival, some of the defining characteristics of Mission buildings are red tile roofs, curved parapets, arches, and stucco walls. However, unlike Mediterranean Revival, these buildings often have a front porch that sometimes extends past the garage on one side of the main building, providing a side entrance.


Miami Modern
Miami Modern, or MiMo, came into vogue in the 1950s and evolved from the Art Deco and Streamline Moderne styles. It was glorified by the architect Morris Lapidus, who designed the famous Fontainebleau Hotel, which has a futuristic feel and is quintessential Miami Modern. Another MiMo building is the Vagabond Hotel, pictured above. Glamorous interior motifs, such as round beds and mosaic murals, are characteristics of this style. Geometric patterns are seen inside and out, along with nautical themes and a color palette usually featuring burnt orange and bright teal. There is an entire MiMo Historic District located in the Upper East Side along Biscayne Boulevard that showcases many of the buildings designed in this style, so take a stroll in that area to discover more.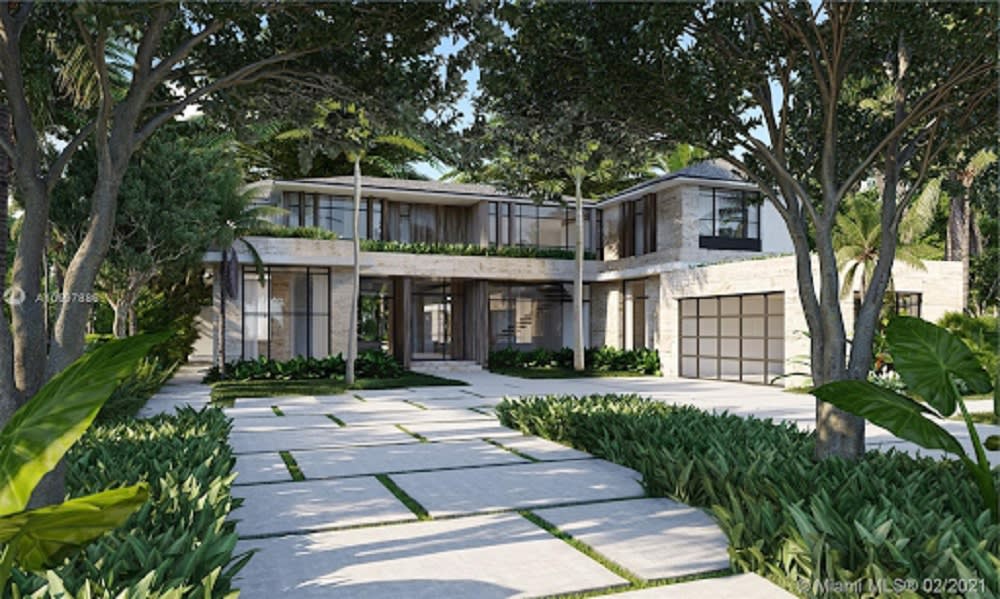 Bahamian or Conch
If you find yourself on Charles Avenue, chances are you'll notice a lot of buildings in the Bahamian or Conch architecture style. This style is prevalent in the Overtown area of Miami. The most distinguishing attributes of these homes are the balustraded front porches and that they are raised on wood posts or piers at the foundation, which allows for ventilation beneath the house. Two Bahamian or conch homes recognized by the Miami Historic Preservation program are the Mariah Brown House and the E.W.F. Stirrup House.
Bungalow
In residential areas of Miami Beach, you'll see bungalows, a style that was in fashion during the 1910s-1930s. These homes are typically one story or one-and-a-half stories tall with oolitic limestone chimneys. They often have deep porches with railing walls. While simple in construction, these wood-frame houses are fitted for the climate of this area by incorporating attic vents for extra ventilation and roofs with overhanging eaves for added shade.
Frame Vernacular
Frame Vernacular architecture first came to Miami in the 1840s and continues to be used today. This style refers to wood-framed rectangular buildings that are one or two stories tall and have little ornamentation. Examples of important Frame Vernacular buildings in Miami Beach are The Barnacle, Flagler Worker's House, Magic City Park, and William Wagner House. The William Wagner House was completed in 1858 and is the oldest known house in Miami-Dade County. The house was built with hand-hewn lumber and is located in Lummus Park, where it was moved in 1979 along with the barracks building from Fort Dallas.
Masonry Vernacular
Similar to Frame Vernacular, Masonry Vernacular architecture began in the 1840s and continues to the present day. According to the Historic Preservation program of Miami, "Masonry Vernacular style commercial buildings, generally two stories in height, have simple rectilinear plans, parapets, and arcades." The three types of masonry used in Miami are hollow clay tile, oolitic limestone, and concrete block. Oolitic limestone is quarried in south Miami-Dade County and is one of the most utilized materials in local construction. One of the famous homes classified as Masonry Vernacular is the Marjory Stoneman Douglas House. Marjory Stoneman Douglas lived in the house for more than 70 years. She is primarily known as an environmentalist who brought national attention to protecting Florida's Everglades. Other Masonry Vernacular buildings in the Miami Beach area include Dr. William A. Chapman House, The Lyric Theatre, Dorsey Memorial Library, Trapp House, and St. Agnes Episcopal Church.
Neoclassical
Neoclassical buildings in Miami Beach are mostly influenced by Greek architecture, which is evidenced in the windows and doorways spanned by lintels (as opposed to arches, which would reflect a more Roman-inspired neoclassical style). Neoclassical architecture came to the United States by way of the World's Columbian Exposition of 1893. From that time to the 1940s, many buildings in Miami Beach were built in this style, such as the Dade County Courthouse, Brickell Park and Mausoleum, and City National Bank Building, which were all built throughout the 1920s. At the time of its construction, the Dade County Courthouse was said to be the tallest building south of Baltimore.
With so many beautiful homes in the area, it's no wonder Miami Beach real estate is a hot market. If you want to find the perfect style for you, be it Miami Modern or Mediterranean Revival, Carmenate/Duchon can help. Eloy Carmenate and Michael Duchon combine unparalleled local knowledge and the power of world-class brokers to connect architecturally significant residences with discerning buyers. With over 37 years of experience and over $1 billion in sales, when you choose Carmenate/Duchon, you're working with the finest team who can find the optimal property for you. Contact Carmenate/Duchon at 786-292-0271 if you're ready to buy a Miami Beach luxury property and start making your dream of homeownership in Miami Beach come true.
​​