When you're ready to sell your oceanfront South of Fifth real estate, one of the most important things you will need to do — besides hiring a knowledgeable agent — is to stage your residence so that it will really shine during showings.

South Beach is a special place to live, and you've no doubt invested a lot of money and sweat equity into your home, whether it's a condo in a luxury high-rise or a single-family house. Now that your home is about to go on the market, you'll want to attract as many potential buyers as possible, whether they visit South of Fifth condos in person, via an online listing, or a virtual tour.

There are some basic steps in staging a home for sale, but you should keep a few things in mind when staging an oceanfront property. Arrange the furniture in your living room to highlight ocean views, and be sure to emphasize the fabulous outdoor lifestyle South Florida, and particularly South of Fifth (SoFi), offers.


Hire an agent
First, hire a real estate agent who has extensive experience selling South of Fifth real estate and has many skill sets. A real estate pro knows this cozy enclave well and is well-versed in pricing trends, both in the current market and during the last few years. Your agent will compare your property with other properties that have sold recently and will devise a pricing strategy designed to bring in top-dollar offers, as well as assuring the residence sells quickly.

Selling luxury waterfront properties can be more complex than selling landlocked homes, according to research from agents who specialize in oceanfront properties. Read their online profiles and recommendations, and ask people you know for references. When you have a solid list of candidates, meet with each one and ask them to review their track record of success not only in the last year, but going back several years.

After visiting with all of them, pick the one you feel the most comfortable with and confident in. You're going to form a team during the process, and you need to mesh and communicate well while working toward a successful transaction.
The market
According to Zillow, the median home price in South Beach is $392,901, an increase of 10.1% over the past year. The market is teetering between a buyer's market, which means there are more homes available than there are buyers, and a balanced market when the number of buyers is the same as the inventory of homes for sale.

With its much sought-after location at the southern tip of the island, there is a mix of condos and houses for sale ranging from the median price all the way up into the $5-$6 million range. Discerning buyers want to live in this neighborhood that is generally sheltered from the commercial and tourist activity to the north. Some of the more desirable addresses are on famed Ocean Drive, which extends through SoFi.

Plus, there is everything residents could hope for in terms of outdoor recreation and activities, including a gorgeous sandy beach that fronts several luxury condo towers, two major parks, and a large marina that's home to a handful of yacht clubs.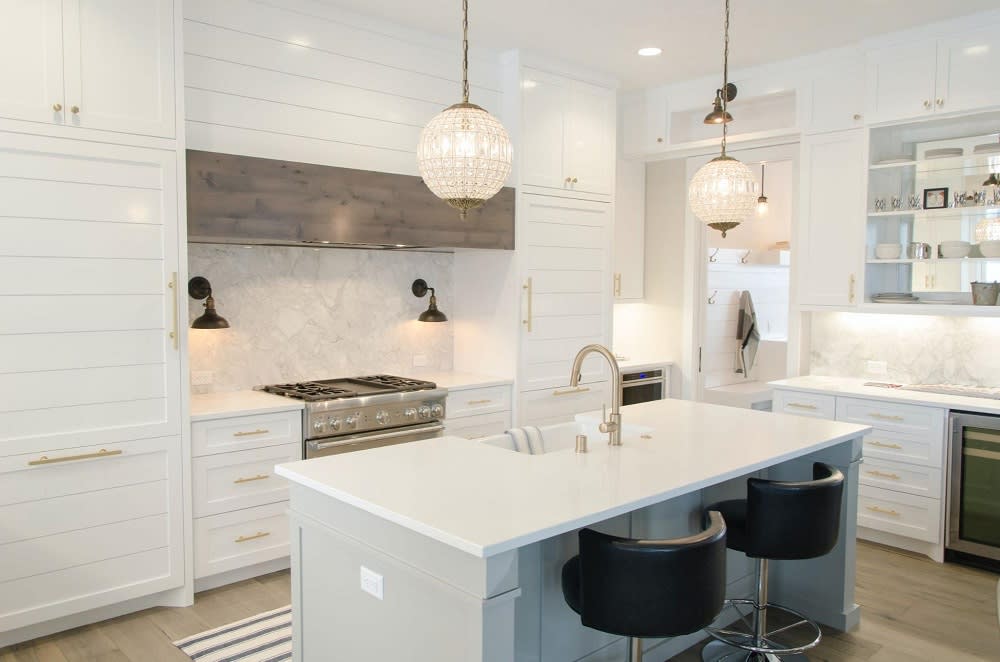 Staging tips
Once you've retained an agent, sit down and strategize how you can stage your home. The ultimate goal is to give prospective buyers the "wow" factor that will make your South of Fifth real estate irresistible. You'll be competing with other sellers of luxury properties, and you want buyers to remember yours over theirs. A bright, nicely appointed unit is sure to draw numerous offers, as opposed to one that doesn't excite buyers and can languish on the market.
Declutter and clean
To get started, go room to room and clear out any extraneous possessions that simply don't need to be there and will distract buyers when they're touring the property. Look at it as a head starts on packing. If you want to take items with you, box them up and move them to storage. For all other items, either donate them to charity, throw them away, or recycle them.

Use a critical eye because experts suggest you remove at least half of the contents of closets, drawers, cupboards, shelves, and any other storage area in South of Fifth condos. Potential buyers like to poke and prod to find out how much storage space they'll have to work with.

This is the time when you must detach yourself emotionally from your home, and that means removing all personal items, such as family photos, kids' toys, mementos, and knickknacks.

Give your residence a thorough cleaning, paying attention to every surface, fixture, appliance, and everything else that prospective buyers will lay their eyes on.
Paint
Experts also advise that you paint your South of Fifth real estate in a neutral color. Suggestions include off-white, beige, and gray, but you can also paint one wall in the living room in a vibrant color to give it some contrast so that it stands out. Select a special color, such as blue or green, to emphasize the home's location on the water.


Highlight the view
Most South of Fifth condos have a spectacular view of the ocean, the beach, the parks, downtown, or a combination. Arrange the furniture in the living room to make the view the focal point, which will be a huge selling point. Eliminate any excess furniture and leave just the right number of pieces so the room feels airy and light to go along with the view. That also opens up the floor plan and allows for easy foot traffic.

Come up with a nautical theme in displaying accent pieces, such as throw pillows, an area rug, lamps, and a distinctive wall hanging. Again, try to find pieces in colors that evoke thoughts of the ocean.

If you have a balcony or patio, display some attractive outdoor furniture and a barbecue to highlight the wonderful lifestyle available in these unique homes.

If you plan to sell South of Fifth real estate in 2021, let one of the agents on the Carmenate/Duchon team put their expertise to work for you.